ABOUT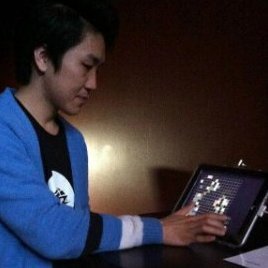 about me
I'm a developer at Allen & Gerritsen in Philadelphia, taking care of various jobs specifically for Labs department. I sometimes hack a small device to make it move or talk via a mobile phone. Sometimes I develop custom applications for clients. My moto is nothing is impossible. Outside of work, I like making music, and playing with 3d printers or CnC machines.
I like
Languages
Python
Ruby
Javascript
Java
Objective-C
Platforms
Openframeworks
Processing
Ruby on Rails
NodeJS
Wordpress
Arduino / Raspberry PI
AWS / Heroku
Natural User interfaces
Kinect
Leap Motion
Oculus Rift
Tuio
Others
Adobe suites
Cinema 4D
Unity
Ableton Live
and more and more!
This website is built with Ruby on Rails. Sources are available here, if you are interested in.